Hope Mr. Goosemahn doesn't care, but I thought we could use a new prospect of the day to talk about.
To see previously discussed prospects, click here.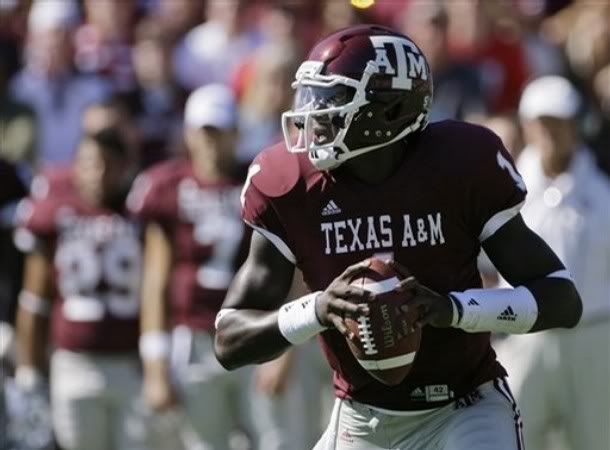 QB Jerrod Johnson, Texas A&M
6'4 - 243 lbs. - Senior
Highlights:
Big, strong, athletic, productive, good at throwing on the run, will have 3 years of starting experience after this season....his throwing motion could use some work though it seems.
With another good year I could see him as a solid 2nd-3rd round prospect. A good consolation prize for a team that misses out on one of the big names at the top of the draft. He could have just as much upside as some of them.
Thoughts?