The more and more college football and draft prep that I do he keeps coming up as a real player in a weak OT class.
After watching him play I cam away impressed with him. Where he does not have the most elite athletic ability ever, he moves well and looks strong and physical.
At 6'5" 310lbs. he looks like he could play either OT and perhaps OG with his physical play.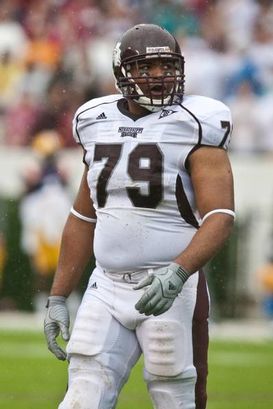 What are opinions of him?
Is he a solid or fringe 1st round pick?