JANUARY 10th, ESPN, 5:00 PST, Glendale, AZ
This is the Super Bowl of college football and a very intriguing matchup.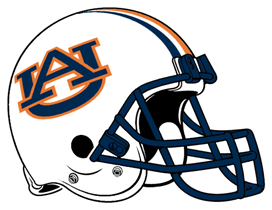 VS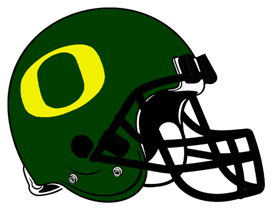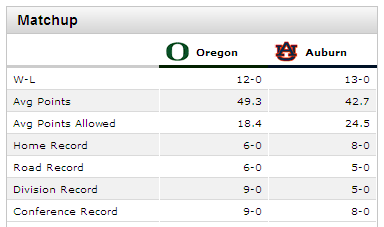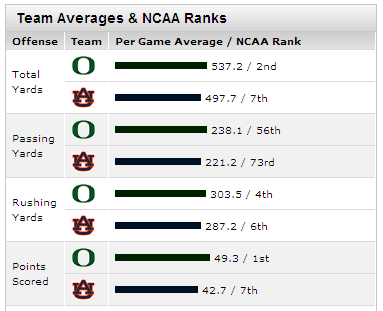 CURRENT VEGAS LINE
(DC does not promote gambling, although it is legal)
-Auburn by 3
-Over/Under: 74
STUDS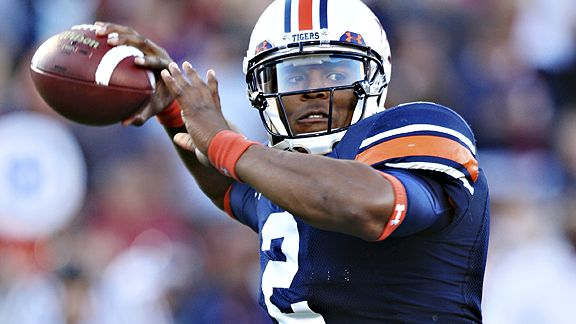 Auburn QB CAM NEWTON:
-If Cam Newton enters next spring's NFL draft as expected, he might be remembered as the greatest one-and-done player in college football history. The Heisman Trophy winner guided Auburn to a perfect 13-0 record, SEC championship and spot in the Jan. 10 Tostitos BCS National Championship Game.
Newton became only the third player in FBS history to both run and pass for 20 touchdowns in the same season and led the country with 49 total touchdowns. He became the first player in SEC history to pass for 2,000 yards and run for 1,000 in the same season and led the country in pass efficiency (188.2 rating).
-- Mark Schlabach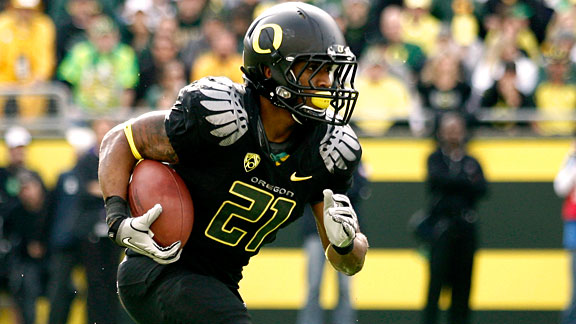 Oregon RB LAMICHAEL JAMES
-What was it like trying to tackle the country's leading rusher this season? "It's like they spray cocoa butter or Pam on his jersey," UCLA defensive tackle David Carter told the Los Angeles Times. LaMichael James slipped out of a lot of tackles while running for an FBS-best 1,682 yards with 21 touchdowns this season.
The 5-foot-9 sophomore helped guide the No. 2 Ducks to a 12-0 record and Jan. 10 date against Auburn in the Tostitos BCS National Championship Game. James was at his best in Oregon's two biggest games, running 67 times for 496 yards with six touchdowns combined in victories over Stanford and USC.
-- Mark Schlabach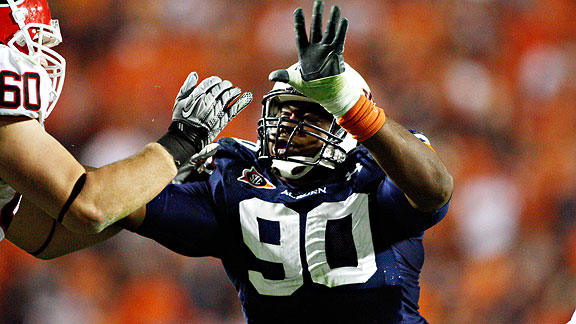 Auburn DT NICK FAIRLEY
-Over the course of the season, Auburn junior defensive tackle Nick Fairley developed a taste for wreaking havoc at the line of scrimmage and a reputation for hitting a beat after the whistle. The latter obscured the former, which is too bad, because Fairley proved impossible to contain at the point of attack as few defensive linemen ever can do.
He leads the Southeastern Conference with 21 tackles for loss and 10.5 sacks. The 21 quarterback hurries speak to the same ability.
Oregon will test Fairley's quickness and stamina. He will test the Ducks, too.
-- Ivan Maisel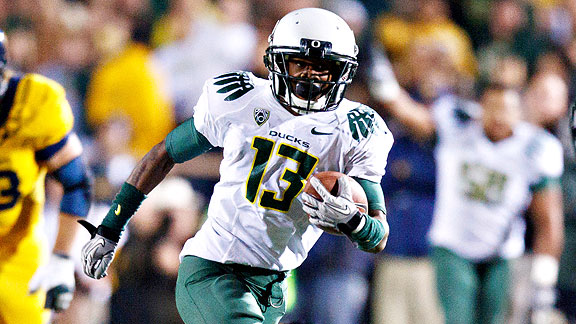 Oregon PR CLIFF HARRIS
-Oregon sophomore Cliff Harris ended the regular season second in the nation in punt returns, averaging 19.4 yards per attempt. More important, he returned four punts for touchdowns. Two came in the opener against New Mexico, yet teams still punted to him.
None of his returns meant more than the 64-yarder for a score in the Ducks' 15-13 victory at California. He also returned an interception for a touchdown and leads the nation with 20 passes defended.
What Harris lacks in size (5-foot-11, 160 pounds) he makes up for in speed and quickness. Auburn will know just where No. 13 is.
QB's
Everyone is well aware of
Cam Newton's
abilities. As a rusher, he scored 20 TDs. As a passer, he threw for 2589 yards and 28 TDs.
But don't discount Ducks QB
Darron Thomas
.
He thre for 2518 yards and also the same amount of TDs, 28, as Newton. Thomas also only had 7 Ints, Newton 6. So comparing arms, it looks even there.
They key receivers in the game are #23
Jeff Maehl
for Oregon, who led the team with 68 catches and 12 TD's. He had a 3-game stretch in the middle of the season where he went over 100 yards each game, and racked up 5 TD's on those 3 games. He scored at least one TD in 9 straight games, until their most recent game in which they won by 17 over the Beavers.
For Auburn, 6-3
Darvin Adams
, #89, is the dude to watch. He led the Tigers in receiving this year with 48 catches, 909 yards and 7 TDs. He scored 10 TDs last year as well. He's dangerous.
What some people don't remember is that Auburn has had a few close scares. In addition to the miracle comeback against Alabama, they also only beat Mississippi State, Clemson, and Kentucky by 3 points each. They also allowed Arkansas to score 43 points on them.
Oregon blew everyone out with the exception of Aaron Rodgers/DeSean Jackson/Desmond Bishop/Marshawn Lynch's Cal Golden Bears.
OTHER PLAYERS TO WATCH:
Oregon LB
CASEY MATTHEWS
6-2, 241
-Yes, Clay's younger brother so he has that bloodline.
Named one of eight semifinalists for the Lott IMPACT Trophy (defensive IMPACT player of the year) and one of 15 semifinalists for the Butkus Award (nation's best linebacker)
• Pac-10 co-leader with three fumble recoveries