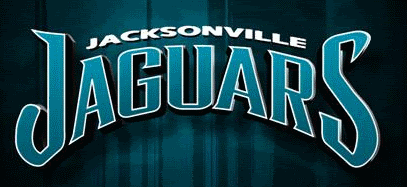 Jaguars Welcome Their New Veterans:











Their Re-signed Veterans:


And Their Rookies: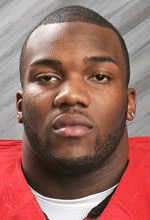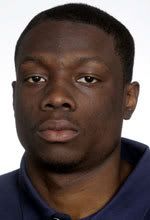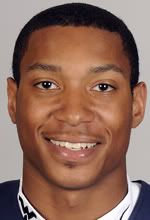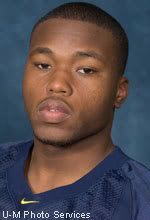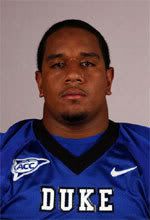 Preface to the Offseason:
After a very disappointing season in 2009 which was on the heels of a very successful 2008 campaign, the Jaguars knew that changes had to be made.
QB David Garrard regressed in his 2nd full year of starting but not all of the blame could be placed on him. Inconsistent play from LT Khalif Barnes was one major problem, as well as multiple injuries to the rest of the offensive line, that left Garrard constantly scrambling for his life. Further complicating matters was the impending free agency of longtime center Brad Meester, a solid player and fan favorite. In a division that features such sack artists as Dwight Freeney, Mario Williams, Albert Haynesworth and Kyle Vanden Bosch, spotty offensive line play is simply unacceptable.
Further complicating matters for Garrard was the lack of help from his receivers. Big free agent acquisitions Jerry Porter and Troy Williamson were supposed to boost the corps, but both washed out and proved to be huge busts. Former first round pick Reggie Williams fared no better, failing to progress into becoming the team's #1 target. Another former first rounder, Matt Jones, had a preseason brush with the law that put his playing career in jeopardy. The only other receivers on the roster worth a darn were veteran slot receiver Dennis Northcutt and 2nd year pro Mike Walker. Changes had to be made to this group if the team hoped to move forward.
In the backfield, the tandem of Fred Taylor and Maurice Jones-Drew was still running strong. However, Taylor wasn't getting any younger and his 2009 potential salary cap hit was going to be in the neighborhood of $6 million. With MJD looking for more playing time, as well as fellow tailbacks Greg Jones and Chauncey Washington looking to be worked in, the Jaguars had a tough decision to make about Taylor, who was arguably the most outstanding performer in franchise history.
On defense, the unit struggled mightily unable to fill the void left by former DT Marcus Stroud who departed for Buffalo. Fellow DT John Henderson performed capably but Rob Meier simply could not keep up next to him. Add in the lengthy training camp holdout of #1 pick DE Derrick Harvey and the d-line was a recipe for disaster.
The LB corps also saw its fair share of challenges. Long time veteran leader Mike Peterson would see himself get benched in favor of sliding OLB Daryl Smith inside where he performed fairly well. It was clear that Peterson would not be back with the team. WLB Justin Durant continued his development well and really looked like he could become one of the leagues up and coming elite linebackers.
In the secondary, the team struggled. While standout CB Rashean Mathis continued playing at a high level before a late season injury, the team simply could not find a solid #2 corner to play opposite of Mathis. Drayton Florence was a big free agent acquisition but he proved to be a total flop. Brian Williams eventually took over the role, but his best spot was surely as the team's nickel corner. The safety position looked solid with Reggie Nelson and Gerald Sensabaugh performing well, but Sensabaugh was due to become an unrestricted free agent who the team would be hard pressed to replace.
The Cuts:
WR Troy Williamson
- Williamson proved to be a huge bust after being acquired last offseason to boost the WR corps. He was unable to fulfill the potential that he showed being selected in the top 10 of the draft several years ago. He clears some salary and a roster spot that can be used on a move valuable player.
WR Jerry Porter
- Just like Williamson, Porter was a big free agent acquisition last year who the team hoped would upgrade the WR corps. Injuries and ineffectiveness hampered Porter's season and the acquisition of Torry Holt made him expendable. His big 2009 cap number was also a major reason behind the move. (Was actually done in reality.)
CB Drayton Florence
- Another big FA signing, Florence failed to pan out after showing some ability playing for San Diego. He was eventually demoted to nickel back being replaced by veteran Brian Williams part way through the season. His big salary and poor performance caused the team to sever ties with him. (Was actually done in reality.)
RB Fred Taylor
- Taylor is perhaps the greatest player in franchise history but he was well over the proverbial "hill" for running backs and was dragging a huge salary cap number into 2009. With MJD poised to take over as the team's main back, Taylor was expendable. (Was actually done in reality.)
OG Uche Nwaneri, OG Drew Miller, C Dennis Norman
- Several depth players that were made expendable by the upgrades made through trades and free agency. They cleared up some roster spots.
DT Jonathan Lewis and DT Atiyyah Ellison
- Several depth players that were made expendable by the upgrades made through trades and free agency. They cleared up some roster spots.
Pre-Draft Trades:

TE George Wrighster for DT John McCargo
- With the 2008 emergence of TE Mercedes Lewis, backup TE George Wrightster became expendable. He was still decent player in his prime so the team decided that they would try and trade him. After a few underwhelming offers, the team finally got one it liked from Buffalo. In return, they would receive former first round pick DT John McCargo. McCargo had largely been a bust for Buffalo to date due to injuries and had actually been traded to Indianapolis during the season before the trade was voided due to a fail physical. After getting healthy over the rest of the season not playing, McCargo passed for the Jaguars and the team brought him in to sure up depth at the position that has been understaffed since the trade of Marcus Stroud last offseason.

3rd round pick for WR Torry Holt and a 6th round pick
- With losing Reggie Williams to free agency and having cut the busts in Williamson and Porter, the Jaguars were in desperate need of help at the WR spot. Holt is a potential future Hall of Famer who has had a long, illustrious and successful career with the Rams. However, the team is moving on from previous regimes and it was made clear that Holt simply wasn't in their plans. The Jaguars expect another top quality season or two out of Holt and also hope that his presence will positively influence talented but untapped youngsters like Matt Jones, Mike Walker and incoming rookie Pat White while giving David Garrard a solid #1 target for next season.

1st round pick, 2nd round pick, 5th round pick, and DE Paul Spicer for OT D'Brickashaw Ferguson, 1st round pick and 2nd round pick
- With the team parting ways with troubled LT Khalif Barnes, a gaping hole formed at his former position. The team had every intention of taking one of the draft's top 4 offensive tackles with the #8 pick to replace him, but a better alternative presented itself. The NY Jets were looking to move 3 year pro LT D'Brickashaw Ferguson. After some heated negotiations, the Jaguars narrowly managed to outbid another team for Ferguson's services and even managed to keep a a draft pick in each of the top 2 rounds. By swapping picks first day picks with the Jets, adding on a 5th, as well as shipping out veteran DE Paul Spicer (who was cut by the team in reality) the Jaguars filled their biggest offseason need. Ferguson has started every game in his 3 years in the league and is widely recognized as one of the league's better pass blocking LTs, exactly what the Jaguars needed.
Free Agency:

C Brad Meester
- Meester has been the centerpiece of the Jaguars o-line for many years and the team opted to make it a top priority to bring him back. He looks to continue playing at a high level at the position for at least several more years.

SS Gerald Sensabaugh
- Another of their own free agents, the Jaguars decided to pool a lot of resources in resigning their emerging young safety. Sensabaugh is a tough, good tackle in the box type of safety who compliments fellow young safety Reggie Nelson very nicely. He was resigned to a long term deal that figures to keep him in Jacksonville throughout the prime of his career.

CB Eric Green
(formerly of ARI) - After the failure of Drayton Florence to live up to his big contract and be the #2 corner to Rashean Mathis, the team took a chance on the talented but inconsistent Eric Green. Green started a significant amount of games for Arizona in recent years and will be given every chance to be an upgrade to Brian Williams at the #2 CB spot. And in a division where you have to face offensive juggernauts like Peyton Manning and Andre Johnson twice a year each, you can never be too strong in your secondary...

DT Kedric Golston
(former RFA of WASH) - Trading Marcus Stroud last offseason left a hole that no one on the roster was capable of filling. And though the team added John McCargo via trade, further help was needed. In comes Golston who the team gave up a 6th round pick for as he was an RFA. But very rarely are you ever going to find a 6th round pick who can have the same impact as Golston who has seen significant starting experience in his 3 seasons in Washington. He figures to start right away next to big John Henderson and rotate with McCargo.

MLB Kevin Burnett
(formerly of DAL) - The team decided to part ways with former defensive leader Mike Peterson at MLB and, while Daryl Smith slid inside and performed well, the spot could still be upgraded. That is where the team hopes that Burnett will be able to help. He is a 4 year veteran who saw most of his time in Dallas as part of a rotation and on special teams. He figures to insert right into the Jaguars MLB spot allowing Smith to slide back outside where he was most effective. It also provides the Jaguars with a great young LB corps featuring Burnett, Smith and Justin Durant. The move also gives them a great young backup in former starter Clint Ingram who sub in at OLB if needed.

WR Joe Jurevicius
(formerly of CLE) - Jurevicius has long been one of my favoite NFL players and for what was essentially a one year veteran minimum contract, I got a great veteran leader who has been apart of 3 superbowl teams with 3 different teams. Hopefully he can contribute as a #3 or #4 option and help along the development of some of the younger receivers on the roster by providing a great example to follow.

S Mike Brown
(formerly of CHI) - Like Jurevicius, Brown is another of my overall favorite NFL players and safety depth was a major need. He was originally to be a backup plan at SS should Sensabaugh sign elsewhere, but he now provides a great veteran backup and leadership presence at the safety spots. Hopefully youngsters Nelson and Sensabaugh can learn a thing or two from having such a great veteran leader behind them and he comes at a very reasonable price for a few seasons.

C Eric Ghiaciuc
(formerly of CIN) - Ghiaciuc was originally a backup option should the team fail to resign Brad Meester but after he passed through the entire first round of free agency untouched, the team opted to make a push for him to provide depth. Ghiaciuc is still young and comes with a lot of starting experience from his time in Cincy. He stuggled there because he is a smaller, more athletic C and stuggled dealing with the AFC North's big NT's. In Jacksonville however, he provides great depth behind Meester and comes at a reasonable price.

OG/C Duke Preston
(formerly of BUF) - Interior offensive line depth was a major problem for the Jaguars last year as they eventually just started pulling names out of the phone book to start at OG for them. Preston played C for the Bills but has excellent size for a G and figures to compete for a starting job and at least provide depth for the Jags there. He is also still fairly young with a good deal of starting experience and came rather cheap having passed through the first round of free agency untouched.

OG/RT Elton Brown
(formerly of ARI) - As mentioned with Preston, Brown will add to the depth and compete for a starting job along the interior of the o-line, and is versatile enough to play RT if need be. He was passed over in the first round of free agency and came cheap as a depth pick up to the Jags in the 2nd round of FA.
Draft Weekend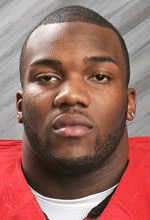 Round 1, Pick #17 - RB Chris "Beanie" Wells, Ohio St.
- After the trade for Ferguson, Jacksonville found themselves picking 17th overall. After shoring up most of their major holes before the draft even started, the Jaguars decided to make a bit of a luxury pick here in Wells. Wells is immensely talented, this is no question, but injury concerns knocked him down draft boards. Though the team had full confidence in MJD as the full time starter, they felt that Wells was simply too good to pass up. The team hopes that splitting carries with Jones-Drew will keep Wells healthy and performing at his best, giving the team a hellish 1-2 combo that should have opposing defenses running scared.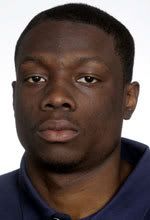 Round 2, pick #52 - CB Darius Butler, UConn
- Though the team signed Eric Green to play the #2 corner spot, his past inconsistencies as well as the team's general lack of depth in the secondary prompted this pick. In a division that features offense weapons like Peyton Manning and Andre Johnson, having too many talented DBs simply isn't possible. Butler looks to compete with Brian Williams for the nickel role early on and could possibly even usurp the #2 role should Eric Green struggle at all.
Draft Day Trade: DT Rob Meier and pick #103 for pick #94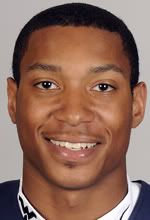 Round 3, pick #94 - QB/WR Pat White, West Virginia
- The Jaguars really liked what they saw in Pat White during the scouting combine and didn't wish to wait and hope he fell to them at the top of the 4th round. Instead, they packaged that pick together along with underachieving DT Rob Meier and sent them to Tennessee for the 94th pick in the draft. The Jaguars plan to try White out as both the #3 QB and develop him at WR. They felt that the additions of Torry Holt and Joe Jurevicius as well as keeping Matt Jones, Dennis Northcutt and Mike Walker allowed them to take a project at the WR position. Furthermore, with the popularity of the wildcat offense in the NFL, White allows them to try out some new options with that as well.
Draft Day Trade: Pick #163 for picks #181 and #198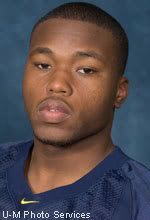 Round 6, pick #163 - DE Tim Jamison, Michigan
- The Jaguars front office felt that they would be better served by trading back and adding an addition late round pick so that they could target some depth players more effectively, and they still managed to land a player they were considering with their earlier pick. Even though the team invested two first day picks in the DE position last year (Derrick Harvey and Quentin Groves,) they still needed some depth at the position, particularly after trading long time vet Paul Spicer. Enter Tim Jamison who the team hopes to develop as a rotational guy for the future at the DE spot behind Reggie Hayward.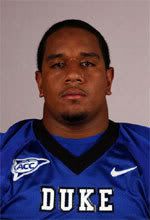 Round 7, pick #198 - LB Michael Tauiliili, Duke
- With the extra pick they acquired by trading pack in the 6th round, the team opted to add standout Duke linebacker Michael Tauiliili. Even with the addition of Kevin Burnett via free agency, depth was needed at the LB spot and Tauiliili looked to be a perfect fit. He was a tackle machine at Duke and actually averaged double digit tackles for losses in his career there. The team hopes that Tauiliili will be able to earn a roster spot through special teams play while being developed as a backup at the position for the future.
Undrafted Free Agents:
QB Hunter Cantwell, Louisville - The highest ranked undrafted QB there was according to Scott's rankings. Will compete for the 3rd QB job with Pat White and at least be a solid camp arm/practice squad guy.
RB/KR Marcus Thigpen, Indiana - One of the best return men in college football who will compete with Brian Witherspoon and Dennis Northcutt for return duties. Will also compete with Chauncey Washingon and Montell Owens for the 3rd RB spot.
WR Greg Carr, Florida St. - A huge red zone target who can compete as a backup and special teamer. Should at least make a good practice squad member.
K Graham Gano, Florida St. - Very intriguing prospect with an incredible leg. Will compete with the current K and P and should at least wind up on the practice squad for development.
LS Jake Ingram - After losing Joel Zelenka, a new LS was needed and Ingram was the draft's best. Should find himself in that job immediately.
Final Preseason Roster:
Quote:
---
QB - David Garrard - Cleo Lemon - Pat White - Hunter Cantwell
RB - Maurice Jones-Drew - Chris Wells - Chauncey Washington - Marcus Thigpen
FB - Greg Jones - Montell Owens
WR - Matt Jones - Dennis Northcutt - Pat White
WR - Torry Holt - Joe Jurevicious - Mike Walker - Greg Carr
TE - Mercedes Lewis- Greg Estandia - Richard Angulo

LT - D'Brickashaw Fergusen - Jordan Black
LG - Vince Manuwai - Duke Preston
C - Brad Meester- Eric Ghiaciuc
RG - Maurice Williams - Elton Brown - Cameron Stephenson
RT - Tony Pashos - Charles Spencer

DE - Reggie Hayward - Tim Jamison
DT - Kedric Golston - John McCargo - Derek Landri
DT - John Henderson - Tony McDaniel
DE - Derrick Harvey - Quentin Groves

OLB - Justin Durant - Thomas Williams
MLB - Kevin Burnett - Michael Tauiliili
OLB - Daryl Smith - Clint Ingram

CB - Rashean Mathis - Darius Butler - Brian Witherspoon
CB - Eric Green - Brian Williams
FS - Reggie Nelson - Mike Brown
SS - Gerald Sensabaugh - Chad Nkang

K - Josh Scobee - Graham Gano
P - Adam Podlesh
LS - Jake Ingram
KR - Marcus Thigpen - Brian Witherspoon - Dennis Northcutt
PR - Brian Witherspoon - Marcus Thigpen - Dennis Northcutt
---