---
The Official Colts 2010 Season Thread - Week 17 (Titans 20 - Colts 23)

Not a good way to start.

I thought we fixed our run defense.

WTF were they doing?

Man, I hope this won't be a season-long problem. AGAIN!
| | |
| --- | --- |
| UKfan | 09-12-2010 05:01 PM |
---
That was depressing. How Phillip Wheeler can still start is beyond me, did we even play D tackles today? I can't recall a single play by Mookie or Muir and MAYBE one by Eric Foster. That was horrific.

The OL was no better either, Peyton's pocket presence and very quick release prevented them looking any worse than they did.

This could be a long old season.
| | |
| --- | --- |
| RagingColt | 09-13-2010 12:42 AM |
---
CJ and Diem both were awful at T today. Who ever put Clark in position to block Mario Williams didn't have a clue . . . The D took the entire 2nd half off, reminded me of the gazillion yard game they gave up vs the Jaguars back several years ago. I see no way the O-line can improve enough for the Colts to do much this year. Ugh.
---
This team won't get far if they continue to get dominated on the line of scrimmage on both sides of the ball.

I hope they can fix this problem, fast. Maybe they can mask some of these problems schematically.

Maybe more 2-TE sets on offense and an extra man in the box defensively.
| | |
| --- | --- |
| killxswitch | 09-13-2010 10:59 AM |
---
I think the DL will be ok. It was a bad game for sure but I think they can and will bounce back unless someone was injured and we just don't know about it. But I am more concerned about the OL. They are as bad or worse than I expected. CJ and Saturday 100% healthy are not great options and they're the best OLmen on the team. Diem has been losing step every year since 06. We just don't have any good players on the OL right now. I agree we need more 2 TE sets. Eldridge needs to be out there blocking for now. At least until the OL gets healthier and gels some more. Otherwise Manning is not going to make it through this season.
| | |
| --- | --- |
| Bob Sanders Dreadlock | 09-13-2010 02:18 PM |
---
[sarcasm]Soooo Jerry Hughes was impressive last nite[/sarcasm] I will never understand the logic behind that pick. Polian labeled him as a project from day 1. And Donald Brown where art thou? I would have laughed in anyones face if they said Andre Johnson would have 33 yards and we would lose. sigh...
---
The Manning Bowl

vs.
I hope Big Brother wins again tommorow.
| | |
| --- | --- |
| killxswitch | 09-19-2010 12:36 AM |
---
I hope so too but I am not counting on it. I don't see what the OL could do in a week to be good enough to win this one. I do think the defense will be improved.
| | |
| --- | --- |
| Seamus2602 | 09-19-2010 09:31 AM |
---
Quote:
---
Originally Posted by MaxV (Post 2298024)
vs.
I hope Big Brother wins again tommorow.
---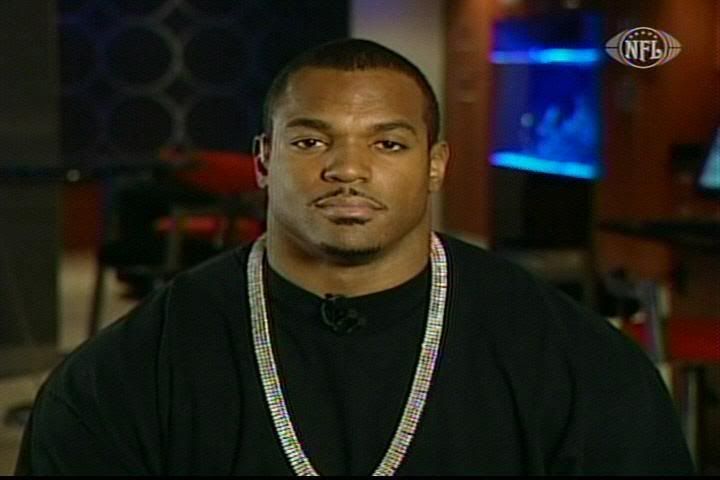 | | |
| --- | --- |
| killxswitch | 09-20-2010 08:29 AM |
---
Colts looked better in every phase of the game last night. Let's hope Denver plays 4 lineman and 1 LB way too long next Sunday.
| | |
| --- | --- |
| RagingColt | 09-20-2010 10:14 AM |
---
Agree, the Giants D played into our gameplan quite well. Hopefully the Colts continue to run the ball more so Peyton doesn't get face planted for 4 quarters. Free and Mathis continue to show why the Colts are so difficult to come from behind to win. Good to see Brody get a lot of playing time this week. He doesn't look like a rookie too often.

Last night reminded me why rooting for this team is so much fun, when everything is clicking they are a blast to watch.
| | |
| --- | --- |
| killxswitch | 09-20-2010 11:44 AM |
---
It will be interesting to see how Freeney does against that Denver LT that's done so well. I forget his name right now.
---
Some positive signs from yesterday. But there is definitely room for improvement.

Pollak played well. He is showing flashes. I hope he continues to develop.

The rest of the line was kind of so-so. Our running game stopped being productive when the Giants went back to the conventional alignment.

I understand that Saturday and Diem both have had good careers as Colts and perhaps Polian feels loyalty to them, but they are starting to show their age.

We might already have 3 possible replacements for Saturday. Getting a new RT will be more difficult.

As far as Charlie Johnson goes, I think we might as well get used to him at LT. It doesn't look like Polian is in a rush to replace him.
---
This was a quality road win. But there are still a lot of concerns about this team.

- Austin Collie. It's great to see this young player developing into a very fine NFL WR. Great route running, good hands and can run after the catch.

- What an awesome job on that key 3rd-and-15. If we don't pick that up, Broncos might have tied it.

- Overall, defense didn't have a very good day, but they definitely played at their best in the red-zone. When they needed a stop, they got it. A great goal-line stand.

- Jeff Linkenbach did a fine job filling in for Charlie. Not a bad looking OL, although I doubt that he is our long-term solution at LT.

- Another game, another mediocre run-blocking performance from the O-Line. Something has to change.

- This game kind of exposed our secondary. They are probably a bit overrated. If we aren't getting consistent pass-rush, we are in trouble.

- Way too many missed tackles. That includes guys who are usually sure tacklers.
| | |
| --- | --- |
| killxswitch | 09-27-2010 01:03 PM |
---
The DL needs to stop stunting so much. I think the heat and elevation had some to do with it too but too many times our DTs were looping around and spinning uselessly while Orton waited and waited for a receiver to get open.

Linkenbach is raw but has some good athleticism. I would like to see what he could do in Diem's spot once CJ is healthy.

I wouldn't even call our run blocking mediocre. At least they protected Manning better. Though that has as much to do with the Broncos as it does any improvement from the OL.
| | |
| --- | --- |
| The Unseen | 10-03-2010 07:13 PM |
---
Good game. Any normal game you would win, just got some bad breaks. We can and never have been able to stop Wayne.
---
Great. Jags offense plays like crap before they face us. 31 points. Horrible game by the D.

Man, this team still has a bunch of holes. Holes that Polian just seems to ignore.
| | |
| --- | --- |
| killxswitch | 10-03-2010 08:57 PM |
---
Since 2006:

- The DTs are too small and get pushed back by average OL
- Our CBs give too big of a cushion
- Our midget LBs fall for misdirection and overpursue

Why are we still running this same stupid defensive scheme with the same personnel problems 4 years later? When Dungy was here it only barely worked because he had the ear of the whole team and they played disciplined. It was a bad defense then and now that Dungy is gone the discipline is gone with it. So we have a team that can't stop the run or the pass.

Meanwhile Manning has played maybe the best first 4 games of the season he ever has. His career as a Colt has been largely wasted. He's not even the highest-paid QB anymore, there is no excuse for the team to have a bad defense year after year and an OL that has gotten worse and worse since winning the SB.
| | |
| --- | --- |
| RagingColt | 10-05-2010 12:45 AM |
---
Agree with ya, lousy O-Line, undisciplined D-line in the running game and no logic for Polian on a number of pics. Caldwell calling a TO on 2nd and 2 didn't help matters. I think in next year's draft, we need to target run blockers, a starting caliber LT and some run stuffing DTs. Bigger LBs would be good too. Making the playoffs with as many holes as this team has will be tough but doable. I'm thinking we're a 10-6 or 9-7 team right now without much improvement.

Realize Polian wanted to surround Manning with plenty of skill position players, but he forgot the bread and butter . .. the O-Line. The whiff picks of Ugoh and Pollack don't help.
| | |
| --- | --- |
| RCAChainGang | 10-05-2010 01:34 AM |
---
I'm kinda down on Caldwell.

What do you guys think?
---
Quote:
---
Originally Posted by RCAChainGang (Post 2322617)
I'm kinda down on Caldwell.

What do you guys think?
---
What does he do exactly?
BTW, our problems aren't only personnel. Our defensive scheme is basically a "prevent" defense.
It seems that our defensive coaches get out-coached frequently and rarely make in-game adjustments.
We seem to be very predictable on defense, with obvious weak spots.
| | |
| --- | --- |
| killxswitch | 10-05-2010 09:04 AM |
---
I don't think much of him right now but I am not ready to fire him.

Last year Caldwell made a bunch of moves that seemed like no-brainers but that Dungy refused to make. Examples:

- Fired Russ Purnell
- Didn't renew Ron Meeks' contract
- Benched a bunch of losers like Ugoh and Pollak
- Made good in-game adjustments

No one is perfect so mistakes are expected. But the timeout at the end of the game was incredibly dumb. If Hayden had caught that INT it still would've been dumb. What really bothers me is that he defended the decision and says he'd do it again. This indicated either an unwillingness to admit mistakes or insanity, and neither is a good option.
---
Well, I'm pretty sure he would make a different decision (unless, he's REALLY dumb).

He just said it to stand firm in front of the media.
| | |
| --- | --- |
| killxswitch | 10-05-2010 09:59 AM |
---
Quote:
---
Originally Posted by MaxV (Post 2322732)
Well, I'm pretty sure he would make a different decision (unless, he's REALLY dumb).

He just said it to stand firm in front of the media.
---
If he wouldn't then I don't see any point in saying he would. He is not saving any face, he just looks either stubborn or stupid. Or both, really.
If Bulitt is out for the season we are in big trouble.
All times are GMT -5. The time now is

02:07 AM

.
Powered by vBulletin® Version 3.6.4
Copyright ©2000 - 2015, Jelsoft Enterprises Ltd.