| | |
| --- | --- |
| Hermstheman83 | 03-09-2012 10:31 PM |
---
Solving our Weakest Position(Quarterback)

Just throwing out this option. We won't have a shot at RGIII or Luck. But what happens if we grab Manning. Would you guys' still be opposed to drafting a Round 1 QB? Someone like Tannehill. I'm assuming that Trent Richardson isn't there or Dontari Poe. We can grab a RT with Sanders or in Free Agency to solidify our line. I think this wouldn't be a dumb move. 1. The dominant teams all have First Round QB's and this could possibly solidify that position until Stanzi is ready to take the reins from Tannehill(just kidding). I think the upside with this is having a legit QB for more than two-three years that manning would provide and from a PR standpoint, no one would really have any real reason to critisicze Pioli and Co for not addressing the QB position.
| | |
| --- | --- |
| King Carls 5 Year Plan | 03-09-2012 11:39 PM |
---
I dont see Manning coming to KC to have us draft a QB in rd 1. That act of signing Peyton is a win now plan. Draft a player that helps you win now. If we dont sign Manning then getting a high round QB is prolly a good choice
| | |
| --- | --- |
| vidae | 03-09-2012 11:39 PM |
---
No, if we signed Manning and Tannehill is there at 11 I'd be all for drafting him to be the future. I'm a huge fan of Tannehill personally.
| | |
| --- | --- |
| villagewarrior | 03-10-2012 07:04 AM |
---
Not a fan of Tannehill personally, but I personally wouldn't be opposed to going QB if there were a good one. That being said, I'd be shocked if they didn't go offensive line or impact playmaker to help Manning.
| | |
| --- | --- |
| SoCalBam | 03-10-2012 01:23 PM |
---
Signing Manning and drafting Tannehill makes zero sense. Signing Manning and drafting a NT or RT in the 1st makes sense.
Not signing Manning and drafting Tannehill makes sense. So basically having both makes zero sense.
| | |
| --- | --- |
| vidae | 03-10-2012 01:27 PM |
---
Yeah it would really suck to have a QB learning the ropes behind Manning for a few years before he starts as that has never worked out (Palmer sort of, Rodgers definitely). :p
| | |
| --- | --- |
| SoCalBam | 03-10-2012 01:35 PM |
---
Pretty sure if Peyton is in KC and they draft a QB with the #11 pick he is going to be scratching his head until he reaches his skull. It would be foolish to draft a QB in the 1st. Manning is a "Lets WIN the SB THIS Year" move not a lets get him and draft a QB to develop so we can always have an ok season for the next 10 years. If you get Manning you are going after the next SB. Drafting Tannehill does nothing to help achieve that goal. Just sayin
| | |
| --- | --- |
| vidae | 03-10-2012 02:14 PM |
---
You cannot look year to year in the NFL. You just can't. If you're not prepared for the future you're a dead franchise.
| | |
| --- | --- |
| King Carls 5 Year Plan | 03-10-2012 02:48 PM |
---
i'm definitely not a fan of Tannehill and drafting him a #11 would be a huge mistake, IMO. videa, you are correct. having a younger QB learn behind Peyton would be ideal. however, drafting a QB in the 1st after signing Peyton wouldn't make much sense from Peytons perspective. he knows he has 3 years left and the team he chooses should have a shot to win the SB each of those 3 years. drafting a QB that high doesn't help this team win with Peyton. if the Chiefs choose to sign Peyton, then they are on the same wave length as he is and intend on being all in for the next 3 years to win a SB. Tannehill doesn't really figure into that mix @ #11.
| | |
| --- | --- |
| onejayhawk | 03-12-2012 12:18 AM |
---
Tannehill wont make it to #11. We could trade up for Weeden in the late 1st.

J
| | |
| --- | --- |
| vidae | 03-12-2012 01:07 AM |
---
Why would we do that? He's going to be close to 30 by the time the season starts. No thanks. No way in hell is giving up picks for an almost 30 QB who will need a year or two to develop a good idea.
| | |
| --- | --- |
| Caddy | 03-12-2012 01:08 AM |
---
Vidae you are trading up for Weeden. Deal with it.
---
I think it's a real positive thing that Zorn stayed (and really wanted to stay) as the QB coach. A more cohesive offensive approach, a full off-season of preparation, and the full slate of weapons bodes well for the offense.

Zorn really likes Cassel & Stanzi, and it's going to work out well for this offense. 2011 was a **** season all-around for a ton of reasons. But this is a good team. A really good team.

I think the best way to go about looking at this team is to look back to 2010 and the success they had, and compare what they had then to what they have now. Pretty much every weakness of that 2010 team has been greatly improved.

The team is self-motivated and on the same page. There are some additions to be made to the team, but 2012 is an exciting time for the Chiefs. This is the year they make that leap...this is the year they have to make that leap.

This is Cassel's opportunity to showcase himself. He's got the weapons. He's got a coordinator who can gameplan to the strengths of the offense, and I assume that he'll have a strong line and a running game. In 2010, he was very good with what they had. Very scrappy and creative. Made all the right calls at the line and that made the difference in getting the team where they went. This year, those calls at the line shouldn't be the difference between winning 10-9 over a ****** Buffalo team. They should be the difference in beating really good, well-coached teams like the Steelers and Ravens 30-27. They need to win a lot of games and Cassel needs to be a huge part of that.

I don't think he's done much to lose his job. The playcalling's been bad a lot of times, he's had no line at times, and he's often had no weapons to utilize. He's done a lot of good things and has done well in the aspects you look for your quarterback to do well in with preparation, leadership, and owning the role. But expectations are different now, he has guys to throw to, and it's really all on him to make it happen now. If he can't do it at a high level with all of the issues I've had with the offense addressed, they'll make the switch to Stanzi and then he'll have to produce or be gone, too.
| | |
| --- | --- |
| vidae | 03-12-2012 02:02 AM |
---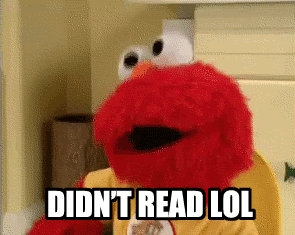 Cassel sucks. Stanzi is a 5th rounder. This is going to be a tough year for KC.
| | |
| --- | --- |
| Caddy | 03-12-2012 03:14 AM |
---
Quote:
---
Originally Posted by vidae (Post 2897020)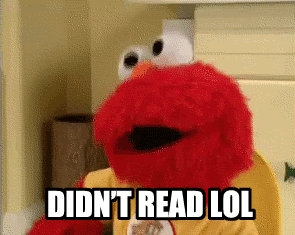 Cassel sucks. Stanzi is a 5th rounder. This is going to be a tough year for KC.
---
| | |
| --- | --- |
| King Carls 5 Year Plan | 03-13-2012 11:55 AM |
---
ok, here is my question. this is open to ALL forum posters, not just Chiefs fans. what about the Chiefs situation would cause Peyton to automatically disreguard the Chiefs interest in him? and the follow up question then becomes will other FAs look at the Chiefs in the same light as Peyton did?

we have always thought that the Chiefs have been overly cheap in the last few uncapped years.what if they have tryed to spend money, but most high end FAs said, "no thanks". this is an issue that we haven't really talked about yet.

IMO, Peyton didn't want to come to the Chiefs because the perception of Pioli around NFL circles isn't the most flattering. there has been talk about Candy Wrapper Gate, bugging of phones and offices, the inability to get along with his hand picked HC and the multitude of problems that arose from that relationship. is it possible that Peyton hears of 2nd and 3rd hand accounts of Piolis interactions with Chiefs players and employees and decided that KC wouldn't be a place he would like to finish his career in? i think yes. it is even possible that Peyton has had his own dealings with Pioli during the ProBowl or SB week or anytime during the offseason and he has developed his own opinion of him.

this becomes a legitimate issue for the Chiefs moving forward if most FAs dont want to sign here. i think it is something to bring up now when the biggest FA (maybe ever) refuses to even give KC an interview. with Peyton KC is a SB contender. we have weapons to throw to, the top rushing attack in the NFL when healthy, a young up and coming defense that can thrive when we play from ahead, a players coach, rabid fan base. everything is there to win a SB. Denver, Arizona, Miami and Tennessee all have situations that are different. i find it hard to believe that Peyton Feels he can win a SB in those cities and not KC. so there it is again. what caused Peyton to refuse the Chiefs during the interview process?
| | |
| --- | --- |
| TheMatriculator | 03-13-2012 12:32 PM |
---
If it's true that KC was the first team to offer him a signed contract, I suspect that the contract they offered was commensurate with a 36 year old QB coming off of multiple neck surgeries. In other words, they either low balled him or they put in incentives to protect themselves in case he really can't play. Face it, as much as I like Peyton Manning, he is a HUGE risk. He is the classic high risk, high reward FA and Scott Pioli doesn't seem too keen on high risk situations.

As far as Pioli's perception in the rest of the league, I suspect that most people still see him as a multiple time Executive of the Year. All this candy wrapper stuff is just nonsense. Do you really think that anyone outside of KC cares what Nick Wright or Bob Gretz thinks?
| | |
| --- | --- |
| vidae | 03-13-2012 12:52 PM |
---
I don't think the perception of Scott Pioli has anything to do with the free agents we have or haven't brought in. The Chiefs just aren't a team that will spend a lot in FA. It has to be the right fit of player and situation, and those don't always match up.

Since 2007, we have 13 starters from our own drafts. That is nuts, and it is tops in the AFC West. This is a team, and a philosophy, that believes in building through the draft.

Would it be nice to sign a big name FA? Sure, I suppose, but they have to be a good scheme and player fit. I see one, maybe two, this year that would quality.

Eric Winston and Paul Soliai.

Peyton Manning would make us a SB contender, but I didn't think it was likely he was going to come here from the beginning anyway. The Chiefs are always overlooked and always have been. We're a midwest small market team and that's how the media, and a lot of players, treat us.
---
With Peyton, I think it's more that he just didn't like the city (he's said in the past that he doesn't care for the city). The only other realistic reason for him to put the Chiefs so far down on his list is that he just doesn't feel right about joining forces with the man he could never beat in Romeo Crennel. Maybe he thought he'd take a hit on his legacy by teaming up with Patriots guys.

Because the Chiefs are obviously the best, most complete team that's in the market for him. 3 ******* good receivers, a really nice pass catching TE, top-notch running game, single-minded organization from top to bottom, and a potentially amazing defense.

And with the Chiefs signing players, I don't see where you can really complain about the guys they've brought in and not brought in. Steve Breaston was a pretty big deal, imo. They got the top FB and OT free agents as well for super cheap. One of them didn't work out for the Chiefs - that's fine. When the derps on the radio go on and on about how cheap the team is, it drives me up the wall. They're being smart and planning ahead and not just signing the big name for big bucks because he's the big name.
| | |
| --- | --- |
| DoughBoy | 03-13-2012 02:40 PM |
---
Don't worry vidae, once the Titans sign Peyton I will see if I can get them to trade you Hasselbeck for Eric Berry.
| | |
| --- | --- |
| vidae | 03-13-2012 04:52 PM |
---
I hate you doughie.
---
Quote:
---
Originally Posted by DoughBoy (Post 2899701)
Don't worry vidae, once the Titans sign Peyton I will see if I can get them to trade you Hasselbeck for Eric Berry.
---
Up it to Locker.
| | |
| --- | --- |
| Splat | 03-13-2012 11:40 PM |
---
So, Orton is talking with Dallas and Henne with the Jags and Campbell signed with the Bears.

Out of all of those the only one I really wanted is/was Orton but figured we would end up with one of them regardless.

We still could outside of Campbell but I can't think of anyone else off the top of my head I would even be interested in.
| | |
| --- | --- |
| vidae | 03-14-2012 12:30 AM |
---
We could always draft Ryan Tannehill 11th overall, if he makes it to us.
| | |
| --- | --- |
| Caddy | 03-14-2012 12:32 AM |
---
Josh Johnson!
All times are GMT -5. The time now is

02:31 AM

.
Powered by vBulletin® Version 3.6.4
Copyright ©2000 - 2016, Jelsoft Enterprises Ltd.