1. Eric Reid S 6-2/208 LSU
– He's big, has good speed, and real ball skills. A lot of the draft websites aren't really talking about him or I am seriously overrating him. He's by far my favorite 2013 prospect.
http://www.lsusports.net/ViewArticle...CLID=204879620
2. William Gholston OLB/DE 6-7/280 Michigan State
– This kid is a physical freak. Picture Julius Peppers or Mario Williams with Ray Lewis' attitude. The Spartans were so desperate to get him on the field as a freshman they played him at Middle Linebacker. Mean kid has to learn to temper his emotions.
http://www.msuspartans.com/sports/m-...william00.html
3. Jarvis Jones OLB 6-3/241 Georgia
– Former Trojan was told by USC doctors he may not be able to play again. Went home to Georgia and started terrorizing SEC quarterbacks. Would be an ideal complement to DeMarcus Ware.
http://www.georgiadogs.com/sports/m-..._jarvis00.html
4. Jesse Williams NT/DE 6-4/319 Alabama
– Fierce Australian who forced his way into Alabama's starting line-up (Josh Chapman started at Nose Tackle) in 2011. Should move back to his natural position this year.
http://www.rolltide.com/sports/m-foo...s_jesse00.html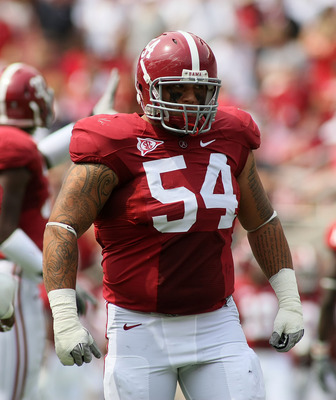 5. Manti Te'o ILB 6-2/255 Notre Dame
– This all depends on whether Bruce Carter works out. Ideally, in a 3-4, you want your SILB to be a thick, physical kid who can take on blockers. Teo would allow Sean Lee to play WILB, which would free him up to make even more plays.
http://www.und.com/sports/m-footbl/mtt/teo_manti00.html
6. TJ McDonald S 6-3/205 USC
– The son of former Pro Bowl safety Tim McDonald, TJ has been an effective playmaker at USC. He's a big hitter, has a nose for the ball, and studies film like a quarterback. He makes up for a lack of elite speed by positioning himself in the right spots and reading offenses.
http://www.usctrojans.com/sports/m-f...nald_tj00.html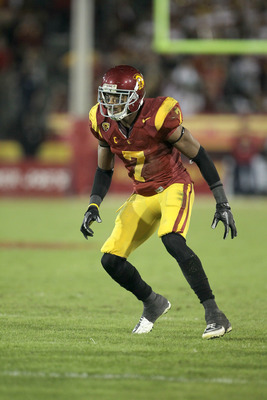 7. Tony Jefferson S 5-10/199 Oklahoma
– Another playmaker. Oklahoma has used him at linebacker against the Big 12's spread offenses but he is a natural safety and most feel will be the first one selected in 2013.
http://www.soonersports.com/sports/m...on_tony00.html
8. Levine Toilolo TE 6-8/263 Stanford
– Six foot eight. Enough said. Seriously, he's a more physical Jimmy Graham and would be ideal to be groomed as Jason Witten's successor.
http://www.gostanford.com/sports/m-f..._levine00.html
9. Kenny Vaccaro S 6-1/215 Texas
– More of a 2nd or 3rd round pick, another playmaking safety. He will need to continue to improve his coverage skills but he is a punishing hitter.
http://www.texassports.com/sports/m-...o_kenny00.html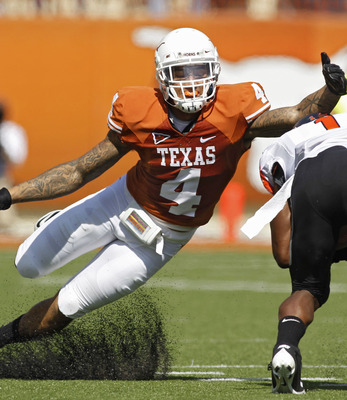 10. Devon Kennard OLB/DE 6-3/260 USC
– The son of former Cowboy offensive lineman Derek Kennard, it would be a dream come true for Devon to play for Dallas. While at USC, he has played or started at LDE, RDE, MLB, and SLB, so his versatility could pay off in Rob Ryan's scheme. He could also back-up several positions while he develops into an eventual starter.
http://www.usctrojans.com/sports/m-f...d_devon00.html