I put Gif's under certain teams because that means I'm already pretty sure of that fan base reaction and no GIF means I'm not sure the reaction.
EDIT: I should have added a note on the QB's. I'm sure a QB will be taken at some point in the 1st rnd, but I do not think it will happen until some team trades into the end of the 1st. I don't like projecting trades in my mock so no QB went in the 1st plus I think they are all 2nd Rnd draft grades anyways.
Also For anyone that didn't understand my Mock Title
Starting at 1:28 Mark - The other guys
http://www.youtube.com/watch?v=XPV8F48TLJA
1. Kansas City Chiefs – OT Luke Joeckel – Texas A&M - Trading for a QB, Re-Signing Bowe and Not Albert. The End.
2. Jacksonville Jags – DT Sharrif Floyd – Florida
3. Oakland Raiders – DE Bjoern Werner – Florida State
4. Philadelphia Eagles – DT Star Lotulelei – Utah
5. Detroit Lions – CB Dee Milliner – Alabama
6. Cleveland Browns – DE Dion Jordan – Oregon
7. Arizona Cardinals – OT Eric Fisher – Central Michigan
8. Buffalo Bills – OLB Jarvis Jones – Georgia (I still believe in his spine)
9. New York Jets – OLB Barkevious Mingo – LSU
10. Tennessee Titans – DE Ezekial Ansah – BYU
11. San Diego Chargers – OG Chance Warmack – Alabama
12. Miami Dolphins - WR Cordarrelle Patterson – Tennessee
13. Tampa Bay Bucs – CB Xavier Rhodes – FSU
14. Carolina Panthers – S Kenny Vaccaro – Texas
15. New Orleans Saints- DE Damontre Moore – Texas A&M
16. St.Louis Rams – WR Keenan Allen – California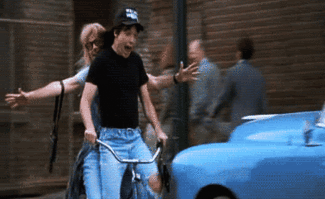 17. Pittsburgh Steelers – MLB Manti Te'o – Notre Dame
18. Dallas Cowboys – DT Sheldon Richardson – Mizzou
19. New York Giants – MLB – Kevin Minter – LSU
20. Chicago Bears – OT Lane Johnson – Oklahoma
21. Cincinnati Bengals – OLB – Alec Ogletree- Georgia (You need a pass rusher and you dig the 2nd chance)
22. St.Louis Rams – OT – DJ Fluker - Alabama
23. Minnesota Vikings - WR – DeAndre Hopkins – Clemson
24. Indianapolis Colts – OG – Jonathon Cooper – North Carolina
25. Seattle Seahawks – DE – Tank Carradine – FSU
26. Houston Texans – S – Eric Reid – LSU
27. Green Bay Packers – S – Johnathon Cyprien – FIU
28. Denver Broncos – DT – Jonathon Hankins – Ohio State
29. New England Patriots – WR – Tavon Austin – West Virginia
30. Atlanta Falcons – RB – Eddie Lacy – Alabama
31. San Francisco 49ers – CB – Desmond Trufant – Washington
32. Baltimore Ravens – MLB – Arthur Brown – Kansas State