---
Titans GM Mike Reinfeldt confirmed that the team has interest in free agent DT Grady Jackson.
Following Corey Simon's retirement, Reinfeldt says the club has also considered bringing back local favorite Jesse Mahelona. "There is nothing imminent," Reinfeldt said. "We are looking for the right person, the right fit for what we do. There are a number of options at this point." The Jets, Raiders, and Seahawks are believed also to have interest in Jackson.


that was taken from rotoworld.com I'm wondering, what are the sources these people say that the jets are interested? Becuase, from what I have heard, in his interview mangini flat out said theat they weren't interested in grady jackson. Do these papers just say the jets are interested, becuase they feel he'd be a good fit? Just wondering how we get two completely contradicting stories.

I also don't understand why mangini would flat out say no now, when he brought in grady for a workout previously and would be a lot cheaper now.
__________________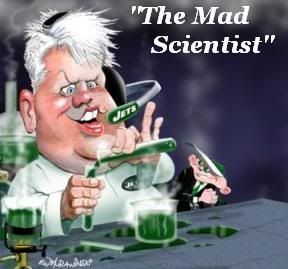 "When it's third and ten, you can take the milk drinkers and I'll take the whiskey drinkers every time."
---
Last edited by BroadwayJoe10 : 10-27-2007 at

11:25 AM

.